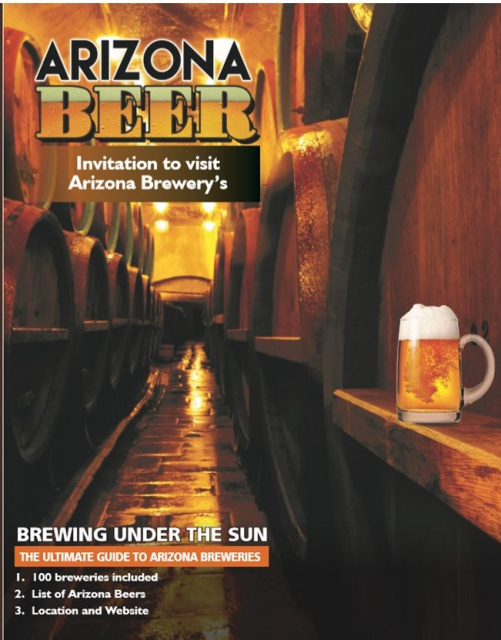 Order your book today (8.5 x 11)
Visit over 112 breweries in Arizona and enjoy our rich heritage in our 50-page Color book that is 8.5 x 11 inches.
Easy to read, easy to carry wherever you go
Always drink responsibly.
ARIZONA BEER
BREWING UNDER THE SUN
THE ULTIMATE GUIDE TO ARIZONA BREWERIES
The purpose of the book is to promote Arizona Breweries.
There are many people in Arizona that like to drink their beer. With this book they will know where the breweries are located, how they brew their beer, the types of beer available and the pairing of the beers with their meals.
We want to promote the pairing of the different types of beer with meals and events. The customer will have a choice of which beer they want based on the meal. They will know they are having a beer that goes well with the meal they choose.