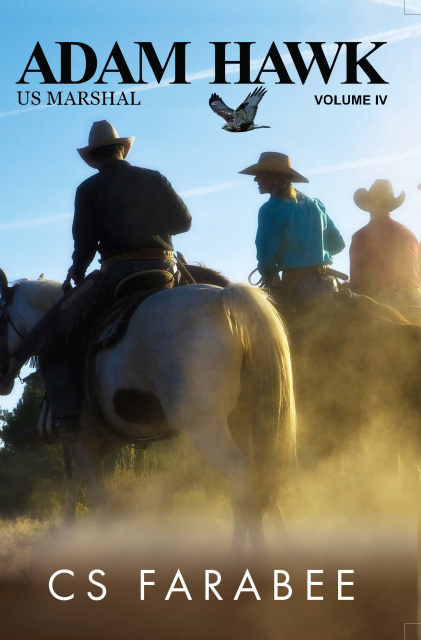 About the Author
CS Farabee has written more than 30 stories she will publishing in the next five years. She loves to write. She has her Young Writers Foundation, 501c(3) nonprofit and works with 12 to 19 year old students write and find the love of writing.
CS is also an entrepreneur and mentor to for profit as well as nonprofit organizations, college professor teaching information technology, leadership and management.
Everyone has a fantasy they want to live out. The fantasies we write, believe, and feel keep us alive in a world that tries to calm our imagination. Let's keep our imaginations alive.
About the Book
Adam is recovering from his wound. Uncle Barry arrives to help track down the outlaws that wounded Adam.
Robert has taken over as the Marshal of the town. Mathew and Hawk are riding to the town to help. Dan and Santos are on their way also.
James, Sarah, and Christine arrive in Los Angeles. James sends for his Uncle Brad Danvers, US Marshal.
Before they left the town to go to Los Angeles, Barry rushed in and handed Mathew the telegram. "Read this."
Mathew read the telegram. 'Jackson Warren has hired men to kill Carla Warren and her son Mathew. Danvers is at the Mathews ranch. He has been ordered to stay there.'
Everything changed. Hawk, Mathew, and Barry rode to Los Angeles while Robert waited with Adam until he could ride. Dan and Santos were on their way to Robert.
Meet Johnathan Winters alias, Johnathan Sloan. The fastest gun. Who is faster, Adam or Johnathan?
Follow the intrigue as James works with Jared Winters to stop the hurt on the Warren family.